*Don't forget to enter the giveaway below!*
+ I've heard a lot of people say they threw their scale away and no longer use it because it can be a pretty poor measure of your progress, and it can make you too focused on a number that may or may not be an accurate indicator. Which I totally agree and I totally get.
BUT. (Here's my big butt,
I mean
the big but)
For me there is nothing that gives me a better kick in the pants when I've gotten off track than my scale. I can make all kinds of excuses for why my pants feel tighter, but when I see a certain number on that scale, I KNOW I need to cut the crap and get back to work. Maybe someday I'll get to the place where I don't need the scale for accountability, but right now I feel like I do. #ICan'tQuitYou
+ Sometimes my naturally wavy/curly hair gets on my nerves but lately I'm pretty much loving it because I wash it, throw in some gel or some sea salt spray and I'm good to go. I'm averaging straightening my hair about once a week these days. #lazy
#flawless
+ This could be because I keep hitting snooze in the mornings and giving myself about 10 minutes to get ready. #sleepwins
+ Does anyone else just start randomly cackling while scrolling through Pinterest and finding stuff like the meme above and your husband just looks at you like:
+ This week has been a little more cake business heavy and I'm finding it much harder to keep up with multiple cake jobs now that I have a separate full time job. It's pretty much wearing me out. #ICan'tHang
+ Y'all. I think the plants and stuff are seriously trying to kill me this year. My allergies are SO bad. Why does nature hate me???
You should confess with us because it's really therapeutic.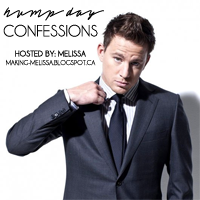 Don't forget about the Chloe and Isabel Giveaway! Today is the last day to enter!
1. Can you tell us a little about Chloe + Isabel?
The Chloe + Isabel Brand was inspired by a concept we call "The Friendship Philosophy" - the idea of two best friends with different personalities and styles, united by their passion for style and self-expression. Chloe and Isabel are names that represent the two personalities we see in our customers, our Merchandisers, and ourselves.
"Chloe" is a fearless fashionista, always in search of the season's hottest trends, while "Isabel" appreciates, above all, timeless, beautifully-crafted pieces. Whether you're a Chloe, an Isabel, or a Chloe-bel (that's a bit of both!), we are a destination for all women!
2.
What made you decide to start working with Chloe + Isabel?
I
decided to start working with Chloe + Isabel because I'm not completely fulfilled in my current position and I was looking for another way to generate income and see where building a business would take me. I hosted an online party with my friend who is a merchandizer for Chloe + Isabel. My party did very well and I got free jewelry. I love fashion & jewelry so it just made sense.
3.
What are your favorite pieces?
The c+i jewelry is awesome. Some of the really nice features are that all pieces are hypoallergenic, nickel-free, and lead safe. We offer a lifetime replacement and 30-day money back guarantee on every piece. From timeless to fashion-driven, our pieces start at just $18. They have a really unique concept called convertibles, where the pieces are multifunctional.
Some of my favorite pieces are Bouquet Rouge Double Pendant Necklace, Gilded Reeds Aventurine Long Pendant, Heirloom Tortoise Link Necklace, Color Code Crystal Bracelet, Starburst + Seed Pearl Long Pendant
4.
What advice do you have to give to someone who is considering getting started in a venture like C + I?
Feel free to reach out to me! I would love to answer any questions you may have. I would definitely recommend this company and opportunity to anyone who is looking for a little more financial freedom and would also love a few new piece of lifetime guaranteed jewelry.
If you just want to purchase some beautiful jewelry, visit my boutique!
____
Today along with some of my favorite bloggy friends are giving away a pair of the gorgeous teeny tortoise stud earrings! These are the CUTEST studs (I might have to order a pair for myself)!
*Must be a US Resident & All Entries will be verified!